Other tools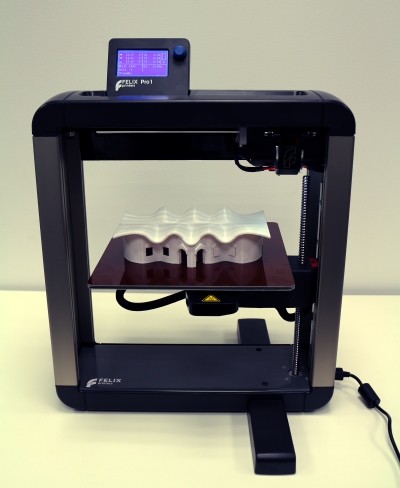 3D Printing
Rhino is known for its powerful capabilities to model any 3D freeform shape with total precision. That makes it possible to send models to laser cutters, milling machines or 3D printers.
The 3D architectural models that include VisualARQ objects can also be sent to a 3D printer. The STL is the most used file format for 3D printing machines.
Tips to convert an architectural model into a 3D printable model.
---

Lands Design
Lands Design is software for designing gardens, green spaces, and landscapes in Rhino (and AutoCAD). It provides tools for producing technical drawings in 2D and 3D of the green space to work with, and realistic images and virtual tours. Lands Design has an extensive plant database, where each species has its own 2D and 3D realistic representation, technical specifications, and detailed characteristics. Lands Design includes tools to arrange trees, shrubs, parterres, etc. individually, in rows, forests, etc.. and also tools for easily modeling terrains in 3D.
---
Savanna 3D block library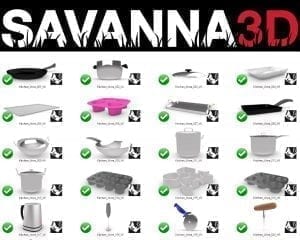 SAVANNA3D R7 is a collection of over 1,600 detailed 3D architectural models in the 3DM file format, plus a few SubD blocks and parametric Grasshopper definitions to create parametric models.
These models, which include furniture, fixtures, 2D-People, office equipment, TVs, and more are ready to be inserted or imported into Rhino 7 and VisualARQ to give you a head start and they have preset materials from Rhino 7.
You can edit them as any other Rhino 7 object. All the materials are 100% included in Rhino 7.
The Savanna 3D R7 library is a product of McNeel Miami. It is included in one of the VisualARQ purchase options but it can also be purchased individually.
Watch an overview of the Savanna3D R7 content here.
Download a free demo (around 40 blocks) here.
By purchasing Savanna3D R7, you get access to download the content of the library from the McNeel Miami platform, including new content updates during one year, and the Savanna R6 (for Rhino 6). After this period you can keep on using the content of the downloaded library, but access to the platform will be no longer available.
The renovation of the access to the new content for an additional year costs 50% of the Savanna R7 price.
If you are interested in purchasing this renovation, the Savanna3D R7 or the former Savanna 3D R6 version (for Rhino 6) individually, please contact visualarq@asuni.com.
---

Food4Rhino
Website where you can find all kind of Rhino plug-ins, Grasshopper add-ons, VisualARQ styles (read here how to upload and download new styles), materials, environments and textures.
---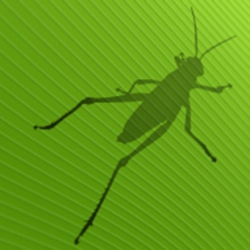 Grasshopper
For designers who are exploring new shapes using generative algorithms, Grasshopper™ is a graphical algorithm editor tightly integrated with Rhino's 3-D modeling tools. Unlike RhinoScript, Grasshopper requires no knowledge of programming or scripting, but still allows designers to build form generators from the simple to the awe-inspiring.
https://www.grasshopper3d.com/
---
Other tools
Other interesting architectural tools for Rhino:

Bubble for Rhino
Bubble for Rhino is a free tool from Asuni CAD that displays a tooltip with information of any object in the document.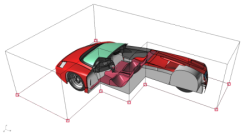 Dynamic Display
Dynamic Display is a real-time display tool for Rhino that allows the user analyze models in several ways: Clash detection, Sectioning, Mirroring.

Paneling Tools
PanelingTools plugin helps generate 2D and 3D cellular patterns and populate them over rectangular grids.

Iris
Iris is a plugin to export Rhino models to the Web. A fast and easy way for Rhino users to distribute their designs with the least amount of dependencies possible. Conversion of as many Rhino Object Types and Features as possible in a static scene.<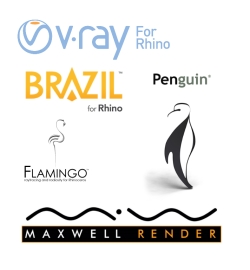 Render engines
VisualARQ is compatible with all render engines supported in Rhino. You can find different visualization and rendering plug-ins for Rhino in food4Rhino.