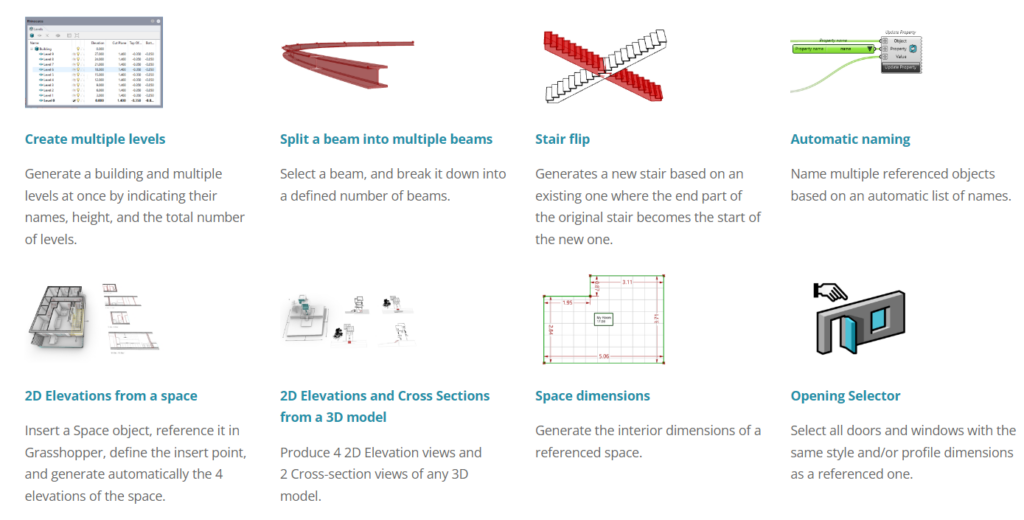 We have launched a new page on VisualARQ's website, where people can find useful resources that speed up the modeling process with VisualARQ.
These resources are free Grasshopper definitions (uploaded on food4rhino) prepared to be used with the minimum Grasshopper knowledge required. Just with a few steps, you can do many actions that otherwise might take a long time to achieve.
Some of these definitions also provide workarounds for VisualARQ features that are planned for future versions.
For example, finding all VisualARQ doors with the same dimensions as a selected one, or assigning a list of names to all objects of the same type.
We will be adding more content according to the user's requests, so feel free to share your thoughts, and stay tuned with the newly updated content on this page!