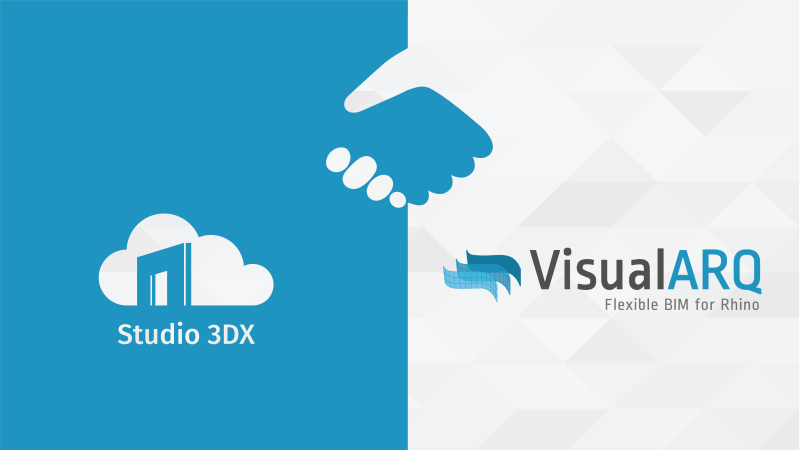 Studio 3DX is proud to announce a formal strategic partnership with VisualARQ, one of the most dedicated BIM software for Rhino 3D. With the sets of goals in common, Studio 3DX and VisualARQ will strive to provide innovative solutions for architects and engineers throughout their process, from early-stage design with VisualARQ in Rhino and Grasshopper to real-time coordination in Studio 3DX with virtual meetings and live 3D sessions.
What to look forward to in this partnership?
Studio 3DX and VisualARQ share a common goal in providing the most useful solutions that enable customers to design and coordinate their architectural and engineering problems in real-time. Therefore, through this partnership, both Studio 3DX and VisualARQ will have opportunities to reach out to their customers from the early design stages with real-time coordination.
How do you benefit from Studio 3DX if you are a VisualARQ user and vice versa?
If you are already using VisualARQ in your workflow, you can benefit from a FREE Premium Studio 3DX account (Worth €588) for one year to coordinate and manage your projects with your team and clients. Start by designing in Rhino with VisualARQ and export your models to IFC. In the meanwhile create your own Studio 3DX account now and import your files on our dedicated BIM Matrix with phases and disciplines. Invite all your team and coordinate your design with Virtual Meetings, Live 3D Sessions, Issue Management and many more.
How are these two software connected?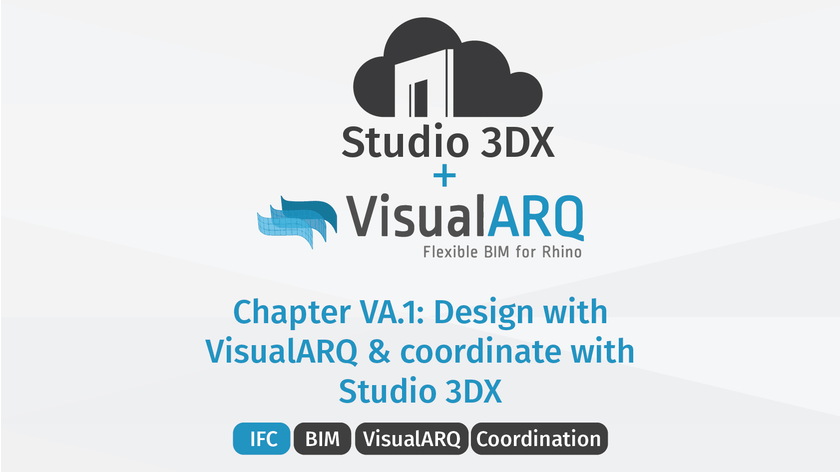 Both VisualARQ and Studio 3DX are living in the magical realm of Building Information Modeling (BIM) for design and coordination. They will soon build an integration that synchronizes your VisualARQ-based models from Rhino 3D and Grasshopper to Studio 3DX to coordinate and host your meetings.
Are you a VisualARQ user? Claim your FREE Premium Studio 3DX account (Worth €588) here: studio3dx.com.
About Studio 3DX
Studio 3DX is a cloud solution for real-time BIM coordination. If you are working on a construction project, you have to try Studio 3DX, a cloud solution to coordinate and track everything your team is working on. Use it for all your projects, however small or big. Read more at studio3dx.com and get started for free at app.studio3dx.com.
About VisualARQ
VisualARQ is architectural design software that enhances Rhino by adding powerful architectural object styling and dynamic documentation tools which adapt to fit your workflow.
Check out the complete list of VisualARQ features here.