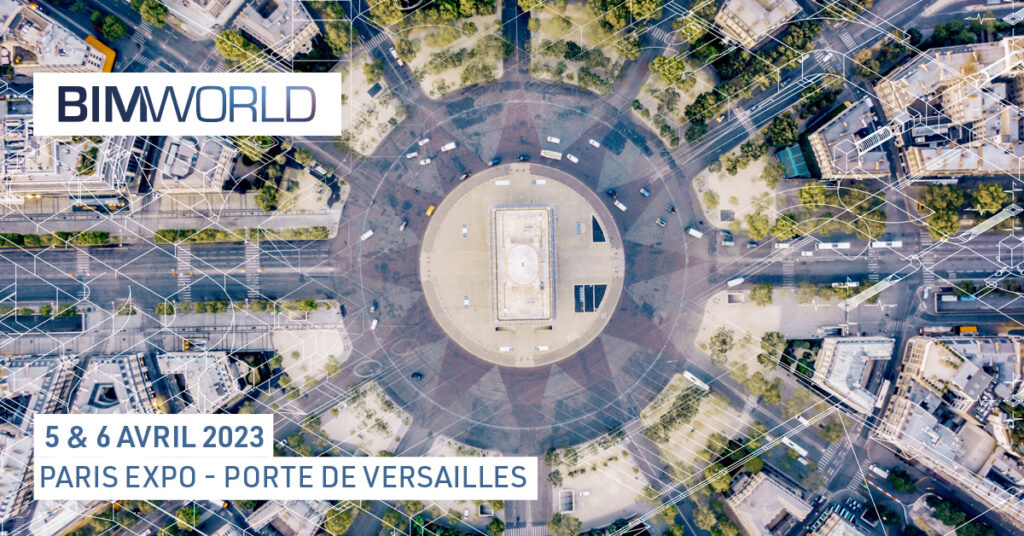 VisualARQ will be at the BIM World 2023 exhibition in Paris one more year, next Wednesday 5, and Thursday 6 April at stand B11 of Rhinoforyou.
Paris Expo – Porte de Versailles
April 5 and 6, 2023
Rhinoforyou booth: B11 – openBIM Village
Rhinoforyou will present RhinoArchitecture, the most flexible and affordable BIM solution, based on the popular Rhino 3D/2D software, Grasshopper (parametric design), and VisualARQ. Francesc Salla, product manager, will be present on both days to introduce the latest development news on VisualARQ and Lands Design, for landscapers, designers of green spaces, and architects.
In addition, Rhinoforyou will also show RhinoCity & RhinoTerrain software for surveyors, architects, and technical services of urban communities, and also Rhino.Inside.Revit, the revolutionary interoperability technology from McNeel.

Free invitations available: