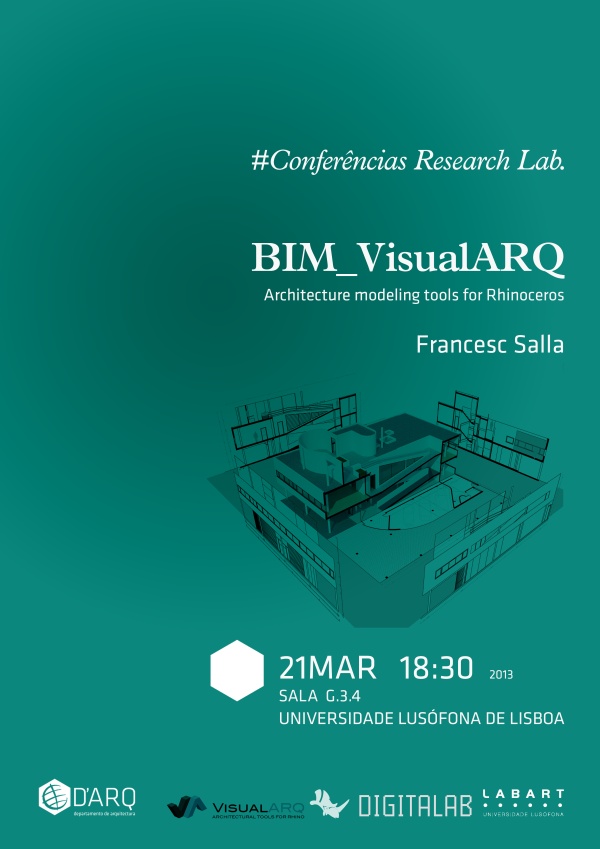 When:
 March 21th 2013 (18.30h)
Where:
 Universidade Lusófona de Lisboa. (Sala G.3.4)
Organizers:
DigitalLAB/Rhino3DPortugal
 | DARQ-ECATI-ULHT| LABART | VISUALARQ Francesc Salla will be showing VisualARQ's main features during the Research Lab conferences in Lisboa. The VisualARQ presentation will focus on the BIM features that VisualARQ provides to Rhino. In addition, Francesc Salla will offer a VisualARQ training during the
Rhino Masterclass
 organized by Rhino3DPortugal on March 22th-23th. You can find more information on the Rhino Masterclass 
here
.