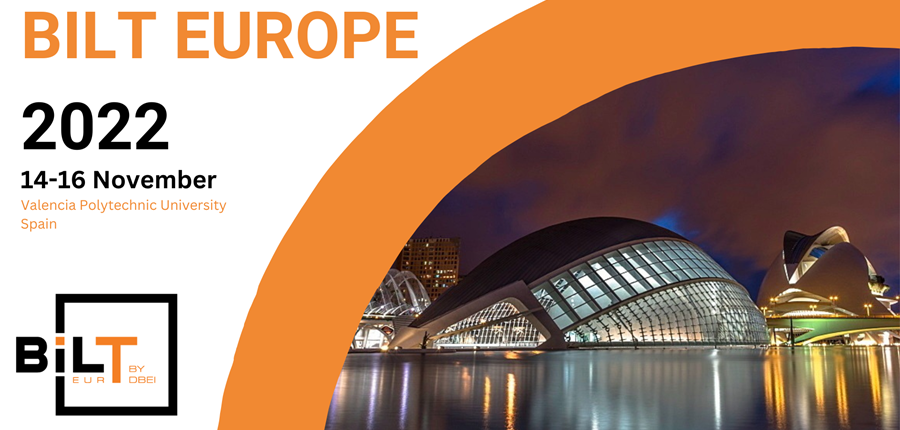 L'événement BILT Europe 2022, organisé par DBEI (Digital Built Environment Institute), se déroulera du 14 au 16 novembre 2022, à l'Université polytechnique de Valence en Espagne.
Une présentation de VisualARQ, intitulée Flexible BIM and Parametric Design techniques in architecture with VisualARQ, Rhino and Grasshopper, est programmée le 15 novembre à 11h30. Cette présentation permettra d'introduire les outils Flexible BIM que VisualARQ apporte à Rhino et Grasshopper pour développer un projet d'architecture dans Rhino en 3D et produire les dessins de documentation 2D et le modèle BIM pour les autres applications d'AEC.
De nombreuses autres présentations réalisées par d'importantes entreprises des domaines de l'architecture et de l'ingénierie seront proposées au cours de cet événement.
En voici certaines :
Speckle
Clearedge3D
Parametricos Ltd.
SBE Engineering
Boston Dynamics
Bluebeam
Infinity Dimensions
3XN Architects
Rambøll
Nato
Infranea
Grafcon Sia
Cadatwork
Bjarke Ingels Group
Fairleigh Dickinson University
Niras
Hoare Lea
Amberg Group Ltd