Yes, it is.
1. Create a curved curtain wall
Steps:
Run the

_vaCurtainWall

command.
Select a style, height and alignment from the insert dialog.
Select the option "FromCurves" in the command line, and pick an existing curve in the model.
The new curtain wall will be created taking the selected curve as its path. Depending on the Cell component division type, defined by the curtain wall style, the curtain wall will fit better with the curve.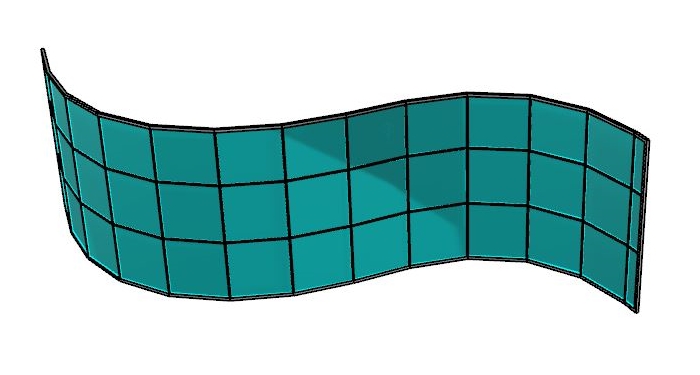 2. Create a curtain wall with curved panels
Steps:
Edit the curtain wall style: open the curtain wall styles dialog (

_vaCurtainWallStyles

command), or select the curtain wall to edit and run the

_vaStyleProperties

command.
Select the curtain wall style to edit, and select "Curved Panel" under the "Panel" tab.
The new and the existing curtain walls that have been created from curved curves will adapt their panels to the original curve.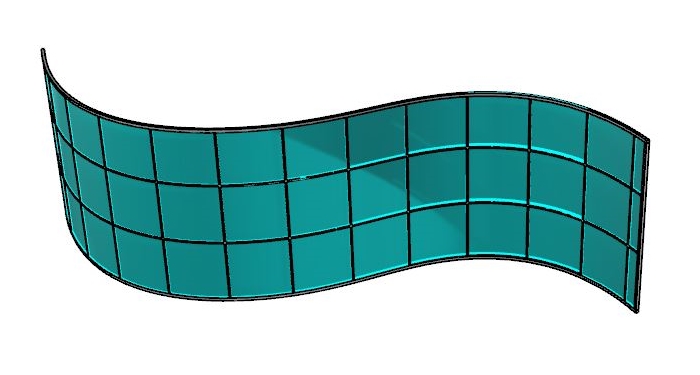 Curtain wall control points
Remember that if you want to change the curtain wall path, you just need to activate its control points (select the object and run the _PointsOn

command or hit F10). These control points are the same as the curve the curtain wall was created from.