VisualARQ 2: Flexible BIM
VisualARQ adds architectural features and parametric architectural objects that are suitable for both 3D modeling and 2D documentation.

Main features
Features Index

VisualARQ provides an API accessible from RhinoCommon (C#, VB.NET, Python).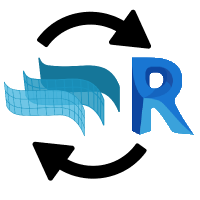 Discover some examples of the interoperability between VisualARQ and Revit through Rhino.Inside technology.
Extras
Interoperability with other tools
Bubble is a free tool that displays a tooltip with information about any object in the document.
Subscribe to our newsletter
To receive useful tips and tricks as well as the latest VisualARQ news.